MTR® Management Dashboard & Reports
MTR® Management Dashboard & Reports deliver key data to help you improve patient satisfaction, increase staff efficiency, manage workflow, and support risk management.

Use your data to maximum advantage.
Prove your hospital's excellence with real data
"We have been able to respond to family questions, particularly about 'number/frequency of times someone has visited with my loved one', with a concise report that is available at all nurse stations in just a few clicks. ...[T]his has reduced the number of times I have to visit with the Patient Advocate's Office." -D.A., Director of Clinical Operations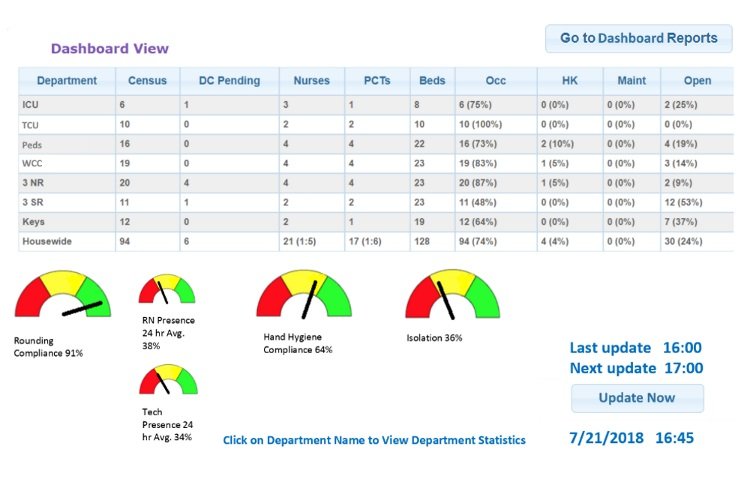 Dashboard views show vital statistics
MTR® Management Dashboards offer real-time house-wide and department specific views of census information, staff-to-patient ratios, and room utilization.
Dashboard views are customizable to include the data you want to see, the way you want to see it:
Hand Hygiene Compliance
Rounding Compliance
Isolation Statistics
Acuity Statistics
And More!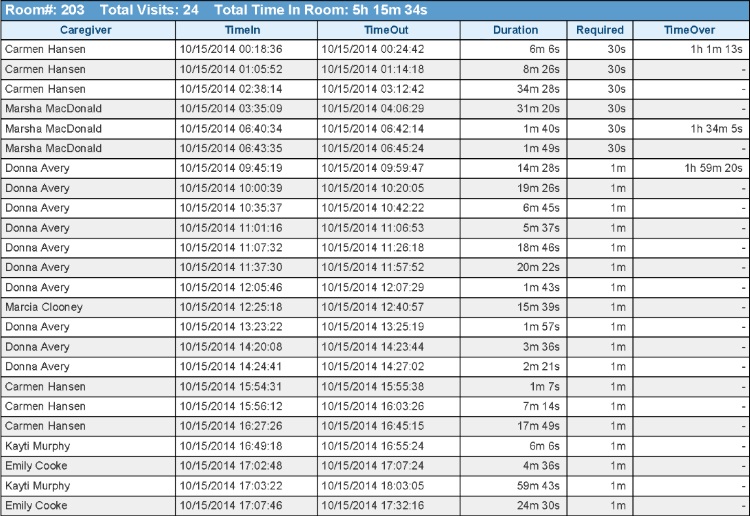 Meaningful reports help inform decision making
A variety of reports for room, unit, department, floor, and house-wide views of rounding activity and caregiver timeliness, caregiver schedules and assignments, census information, and log data.
Generated reports and graphs present both detailed and summarized formats, plus exportable variations, allowing you to pull together information to view, analyze, and pinpoint meaningful trends.
Delivers VBP metrics.
Managing Team Response and the MTR® logo are trademarks of Scan Am Company. Patented. All rights reserved.